Jaguar Oilfield Services Guyana (JOS)
Inspection & Maintenance and Products & Rentals.
Jaguar Oilfield Services Guyana (JOS) is an indigenous market leader, setting the benchmark on safety, quality and value with internationally recognized accreditations from ISO 9001, ABS and LEEA. Continuously striving for improvement through efficiency and technological advancement, the organization is set up with two specialist divisions; Inspection and Maintenance and Products and Rentals. JOS provides world class services and products, delivered by Guyanese and readily available in-country.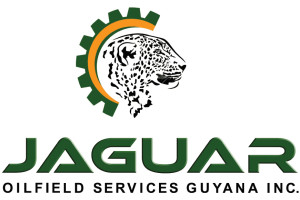 Website:
Visit Jaguar Oilfield Services Guyana (JOS)'s website