KAEFER
When it counts, count on us
KAEFER UK & Ireland provides a large and growing range of industries with asset integrity services including access solutions, insulation, surface protection, HVAC fabrication, E,C&I and more. We focus on improving energy efficiency and extending asset life cycles. We have thirteen operating centres across the UK and Ireland, employing approximately 3,000 highly skilled and experienced people. Our people are our lifeforce and every day they deliver excellence to our customers.
KAEFER UK & Ireland is part of the KAEFER group, a global €1.7 billion business with its headquarters in Bremen, Germany. KAEFER works on more than 5,500 job-sites internationally, with around 30,000 employees. With unrivalled experience and expertise, our teams provide trusted partnerships and tailored support to execute even the most challenging and complex projects for clients.
KAEFER's Corporate Innovation and Technical Excellence department and global expert network provides additional technical support (including calculations, simulations, and laboratory tests) for industry. With over 50 years of experience, the Corporate Innovation & Technical Excellence department is an established market leader in insulation consulting, providing professional solutions for even the most complex technical challenges. Our mission is clear: to be the most reliable and efficient provider of technical industrial services.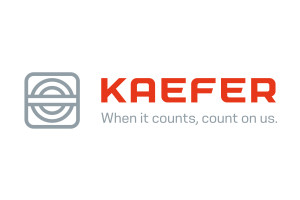 Website:
Visit KAEFER's website