KCA Deutag Drilling Ltd
Offshore Drilling and Engineering Services.
With over 130 years of experience, KCA Deutag is a leading drilling, engineering and technology company working onshore and offshore with a focus on safety, quality and operational performance.
We operate approximately 110 drilling rigs in 20 countries, either directly or through our affiliates, employing people in Africa, Europe, Russia, the Middle East, the Caspian Sea and Canada.
KCA Deutag consists of our business units: Land, Offshore, RDS - our design and engineering specialists - and land rig and oilfield equipment manufacturer, Bentec. RDS and Bentec will soon become part of our new business unit, Kenera. Created to expand our offering in both hydrocarbons and energy transition markets, Kenera will have three dedicated segments covering innovative services, technology and engineering, and manufacturing.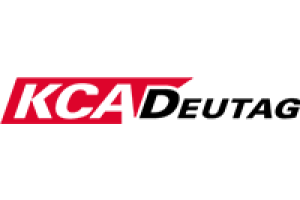 Website:
Visit KCA Deutag Drilling Ltd's website