Kreativ Alpin SRL
Rope Access Specialist Solutions.
We are a young and dynamic rope access company, ISO accredited 9001, 14001, 41001 and 45001, our technicians are IRATA certified and qualified in various trades and fields including: Dropped Objects Surveys & Prevention, asset integrity surveys, mechanical fitting, bolt tensioning and torquing, rigging, structural steel fabrication and welding.
At Kreativ Alpin we have the ability and resources to fulfil each clients needs, offering tailored solutions to deliver projects at high health and safety standards, quality and on time, every time LTI free, our projects are planned and supervised by our Senior Management with over 15 years of experience within Oil&Gas Industry, onshore and offshore worldwide.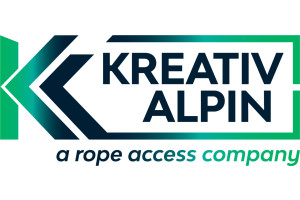 Website:
Visit Kreativ Alpin SRL's website