Marine Services International AS
Marine and Offshore Services
Marine Services International AS is a world leader in Marine and Offshore services. As part of the Muehlhan Group, and with 25 years in the industry, MSI has a wide range of client services available, and has now added DROPS Surveys to our portfolio. Since 1995, MSI has maintained over 500 vessels whilst in-service to reduce workload during dry-dock.
MSI is a (currently) Probationary member of IRATA with highly skilled technicians available for surveys. Based in Norway and Denmark, MSI teams travel globally to deliver high standards of work to our clients.
Dropped object surveys, De-Mucking, NORM Removal, Cleaning and Gas-Freeing, Scaffolding, UHP and Grit Blasting, Coating, Steel Repairs, UHP Cutting, Pipe Repairs and Installations and insulation are services we deliver and have a strong track record with multinational clients.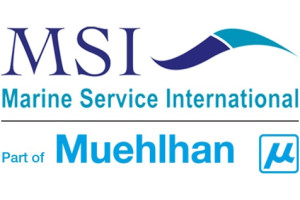 Website:
Visit Marine Services International AS's website