Nabors Industries
Drilling and Rig Services.
Nabors Industries is a leading provider of advanced technology for the energy industry. With operations in approximately 20 countries, Nabors has established a global network of people, technology and equipment to deploy solutions that deliver safe, efficient and responsible energy production. By leveraging its core competencies, particularly in drilling, engineering, automation, data science and manufacturing, Nabors aims to innovate the future of energy and enable the transition to a lower-carbon world.
Nabors owns and operates one of the world's largest land-based drilling rig fleets and provides offshore platform rigs in the United States and numerous international markets. Nabors also provides directional drilling services, performance tools, and innovative technologies for its own rig fleet and those of third parties. Leveraging our advanced drilling automation capabilities, Nabors' highly skilled workforce continues to set new standards for operational excellence and transform our industry.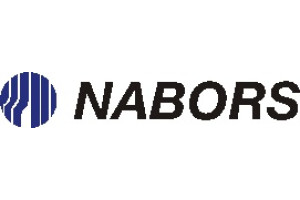 Website:
Visit Nabors Industries's website