Odfjell Technology
International Drilling, Well Service and Engineering Company.
Odfjell is a listed international drilling, well service and engineering company with 3000 employees and operations in more than 20 countries.
The business was founded in 1973, but boasts maritime roots that stretch back to 1914 and experience of the petroleum industry that began in the mid 1960s. Since its foundation, Odfjell has demonstrated its ability to conduct successful drilling operations in some of the most demanding environments on the planet. We are proud of the reputation for operational excellence we have built over the decades.
The company has established expertise in the operation of ultra deep water and harsh environment mobile offshore units in both Norwegian waters and internationally. In addition, we have built a position as a major supplier of personnel for drilling operations and maintenance on fixed and floating production platforms in the North Sea.
Odfjell focuses on giving its customers what they require to achieve complete success. As a result, we have developed a comprehensive portfolio of services - including world-class engineering services, well services and project management – to deliver integrated expertise and genuine value. This has allowed us to cement our market position and build long-lasting, knowledgeable and trusted relationships with clients.
Worldwide experience
We have a proven track record of successfully operating semi-submersibles, drillships, jackups and modular drilling units across the world. We currently own and operate a fleet of technologically advanced semi-submersibles, operating in the North Sea and beyond.
A cutting-edge, ultra deepwater fleet
Odfjell invests in the constant renewal of its assets, giving us the most up to date, cutting-edge portfolio in the market. We believe that this creates a point of difference in the industry, allowing us to achieve truly pioneering standards for our clients. Thanks to recent investments, we can now boast an array of absolutely state-of-the-art sixth generation ultra deepwater drilling units, capable of unlocking new possibilities for our clients, in all environmental conditions, right around the world.
Drilling & Technology and Well Services business units
Odfjell operates two separate business units with area-specific expertise and proven performance levels within their fields. Drilling & Technology is a leading contractor in the production drilling and engineering market. Odfjell Well Services (OWS) is a major North Sea player and a global provider of casing and fishing services, well bore cleaning and tool rentals.
Onshore Support Centre and Real Time Collaboration
Together we're stronger. This philosophy defines not only the team-focused character of the company, but also the way we run our rigs. Odfjell has invested in Onshore Support Centres to operate as the nerve centres of our offshore rigs, providing the best technological and management support to back up the hands-on expertise of our colleagues at sea. This integrated approach delivers tangible benefits for our clients, namely -
Improved planning and security
Zero fault philosophy
Odfjell implicitly understands the power of a well-defined and embedded QHSE culture. QHSE is not only a tool to safeguard people, assets and the environment, but also a key driver for continual operational improvement. As such we have adopted what we call a 'zero fault philosophy' where our rigorous risk and performance management strategies ensure the best standards across everything we do. Zero faults, maximum results – that is the Odfjell Drilling focus.
One leading company
Odfjell's specialised business units combine to offer an integrated proposition that has secured us a place at the very vanguard of the drilling industry. Our service levels, performance and technological expertise lead the way for the sector.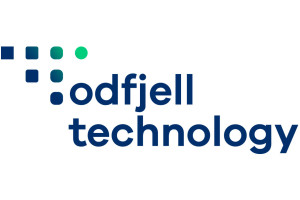 Website:
Visit Odfjell Technology's website