OES Asset Integrity Management
Oilfield Inspection and Audit Consultancy.
At OES, we believe in delivering Audit and Inspections that maintain your assets and keep your staff safe. We have been doing this for over 20 years and have developed a superior technical team which supports and understands the standards within the industry and continues to push these to new levels.
As a business, we are committed to continued training. OES are ISO accredited and is a member of LEEA and IADC. We stay up to date with legal and technical requirements and ensure our inspectors are fully knowledgeable in these, so that you meet regional variations. OES try to make sense in a complicated and often misinterpreted industry by applying standards sensibly and advising Contractors and Operators alike on how best to implement safety with minimal impact on operations.
OES strive for uncompromising quality. This applies to all areas of our business, from recruitment and training through to the delivery of our final report.
We were a winner of OTC's Spotlight on New Technology award in 2016 in Houston for our ARCUS DROPS service,  that uses technology to assist mitigating the risks of Dropped Objects in the Oil & Gas Industry.
OES is a real investor in people with ongoing training programs that cover internal apprenticeship and ongoing training, on the job mentoring and third party training courses. OES' commitment to our staff has ensured that we have built an incredibly high level of technical knowledge. This is added to continually by the addition of experienced industry personnel and our great retention rates.
OES prides itself on the high level of specific technical knowledge our personnel have. Excellence attracts excellence and OES is often approached by inspectors who have heard of our commitment and want to be a part of it. Retention is key to our technological advantage and we invest heavily in our staff, resulting in one of the industry's most loyal and committed staff.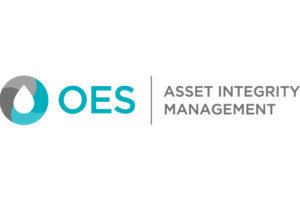 Website:
Visit OES Asset Integrity Management's website