Palfinger Marine
Deck Equipment and Handling Solutions.
PALFINGER MARINE is a global partner for innovative and reliable deck equipment and lifesaving appliances, PALFINGER MARINE supplies high-quality products to fulfill standardized and customized demands. Supported worldwide by a network of experienced and skilled specialists, we provide flexible and efficient service solutions. Our portfolio gives a competitive edge for customers in the maritime and offshore industry.
PALFINGER MARINE provides Lifting and Handling solutions, Inspection, Repair, Maintenance utilizing highly qualified rope access technicians to the Oil & Gas sector. Our specialized services are based onshore and offshore through our long-term service agreements to our esteemed Clients.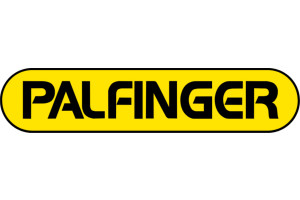 Website:
Visit Palfinger Marine's website