Peterson (United Kingdom) Ltd
Logistics Solutions Provider.
Peterson is a Fourth Party Logistics provider in both the oil and gas industry as well as the agribulk and minerals sector. We focus on integrating each and every part of the logistical supply chain. Peterson experts have the know-how and experience to arrange everything from cargo inspections to transportation to decommissioning. Our Integrated Logistics help make the difference.
Peterson services the commodity markets of agricultural products, minerals (coal, fly ash), biomass and biofuels; offering inspection, quality control and logistic services. Peterson provides cargo tracking and tracing services and all port arrangements. By doing so, we act as ship's agent and coordinate loading, unloading and storage. In addition, we operate freight barges and trucks to suit your needs regarding collection and onward forwarding, often in chain management systems. Further, we provide chartering brokerage for both deep sea and short sea.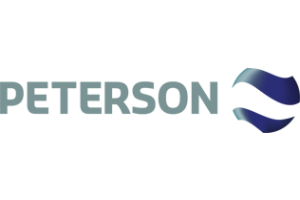 Website:
Visit Peterson (United Kingdom) Ltd's website