PROSHIP BRASIL
Marine and Offshore engineering
Proship Brasil – Marine and offshore engineering, has as its objective to understand the client's needs and meet them in a way that is based on norms and procedures, thus keeping the client fully operational and in accordance with the legislation with the objective provide in a safe, efficient, and professional manner.
For Proship Brasil HSE is mandatory all the time. Providing training and expert professionals according to the job that will be done,
In the market in an innovative way, regarding transparency on our businesses. The customer has always full access to their reports via our online client portal.
Counting with a high skilled team, multidisciplinary, to attend our clients with excellence and reliability, using Rope Access techniques and other services, respecting the best HSE practices.
Our employees are fully competent to attend many services, such as follows:
LIFTING GEAR INSPECTION
NDT INSPECTION - NON-DESTRUCTIVE TESTING
MAGNETIC PARTICLE TESTING
DYE PENETRATE TESTING
EDDY CURRENT TESTING
THICKNESS TESTING
DROPS SURVEY
DERRICK INSPECTIONS & SURVEYS
HULL INSPECTION AND CLASS SURVEYS
LOAD TESTING/PRE AND POST NDT TESTING
HOISTING AND LIFTING SURVEYS
SPECIAL PERIODIC SURVEYS AND HPS
LOAD PATH SURVEY
FLANE MANAGEMENT BOLT / TORK
INDUSTRIAL HOPE ACESS
SECONDARY RETENTION INSTALLATION
COLOR CODE INSTALLATION
NR 13 INSPECTION
CRANE INSPECTION
PADEYES LOAD TEST
RESCUE TEAM TO WORK AT HEIGHT / CONFINED SPACE
PRESERVATION
TUBULAR PIPE INSPECTIONS -BHA
RIG INSPECTION & SURVEY
WELDING INSPECTION
GENERAL MAINTENANCE SERVIÇOS
ROPE ACESS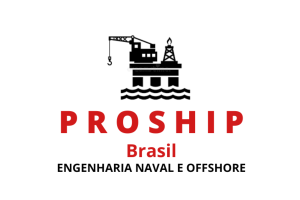 Website:
Visit PROSHIP BRASIL's website