Qualitech
Inspection, Repair and Maintenance Services.
The QUALITECH is a 100% Brazilian company, active in the market for inspection, repair and maintenance in Shipbuilding Sectors, Oil & Gas, Energy and Construction. The company works in an innovative way, by applying conventional techniques and industrial mountaineering, always excelling for excellence in quality, environmental responsibility, integrity, and reliability.
The increasing rigor of skilled labor required by the market reinforces the need for trusted partners, with great technical ability to perform contracts within agreed and smoothly. The QUALITECH account with a team of professionals working in the field of Oil & Gas for more than a decade, with proven experience in the world market. In view of the current scenario of expansion in the industry, the company has the capacity to provide highly qualified labor and specialized in the care of their customers.
The company has employees trained and qualified institutions as IRATA (Industrial Rope Access Trade Association), NSL (North Sea Lift), LEEA (Lifting Equipment Engineers Association), ASNT (American Society for DS 17-1 - Nondestructive Testing), Abendi (Brazilian Association of Tests of Non-destructive testing and Inspection) and DROPS (Train the Trainner).
The QUALITECH is investing heavily in the development and implementation of its Integrated Management System, based on the standards of the ISO 9001, ISO 14001, OHSAS 18001 and SA 8000.
The QUALITECH has technical competence and working with cutting-edge technology to meet all the needs of the market.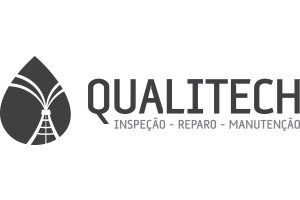 Website:
Visit Qualitech's website