Repsol
Global Multi-energy Company
Repsol is a global multi-energy company that is leading the energy transition with its ambition of achieving zero net emissions by 2050. Present throughout the energy value chain, the company employs 24,000 people worldwide and distributes its products in more than 90 countries. Its customer-focused product and services portfolio can meet all consumer energy needs.
Repsol produces an average of 550,000 barrels of oil equivalent per day and boasts one of Europe's most efficient refining systems.
To achieve zero net emissions by 2050, Repsol is deploying an integrated model of decarbonization technologies based on enhanced efficiency, increased renewable power generation capacity, production of renewable fuels, development of new customer solutions, the circular economy, and by driving breakthrough projects to reduce the industry's carbon footprint.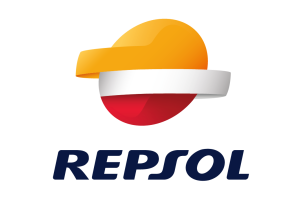 Website:
Visit Repsol's website