RUD Chains Ltd
RUD UK, a subsidiary of the RUD Group supplies a wide range of round steel link chain solutions and Lifting technologies. Operating for over 140 you can be confident in the Groups reputation as a world leader in chain technology.
RUD understands that working across the offshore oil and gas industry can be an extremely challenging task where only the best products can withstand the harshest of conditions. A range of our Lifting equipment is DNVGL approved, making RUD the choice for all marine and offshore projects.
We supply over 700 Lifting & Lashing points for bolting and welding, covering an impressive working load capacity range of 0.6-250 tonnes. RUD Chains are robust and resilient, offering a safety factor of 4:1 and an impressive resistance to temperatures from -60°c to +300°c.
A range of our hoist chain is also used regularly across the industry. Our hoist chains are made from highly wear resistant round steel chains according to EN 818-7 for motor driven and manual hoists. RUD hoist chain can be supplied to suit a variety of project sizes from the smallest size – 3 x 9 mm up to the world's largest – 32 x 90 mm.
RUD supply the offshore industry from standard to extremely bespoke solutions to meet a wide range of project requirements.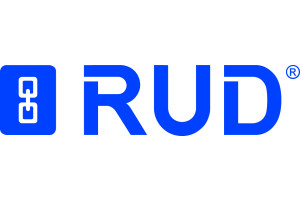 Website:
Visit RUD Chains Ltd's website