Safer Together
Queensland Safety Forum.
The Queensland Natural Gas Exploration & Production Industry Safety Forum (known as Safer Together) is a not-for-profit, member-led organisation of Operating Companies and Contract Partner Companies committed to creating the leadership and collaboration needed to build a strong and consistent safety culture in our rapidly evolving industry.
The Forum was launched in 2014, each member company is represented by their most senior in-country manager.
Safer Together will play a pivotal role in defining how we move our industry forward. Active participation by all companies working in the industry will be key to building a Community of Leaders that together create a safer Natural Gas Exploration & Production Industry in Queensland.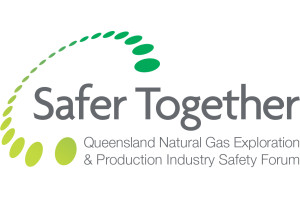 Website:
Visit Safer Together's website