SeaTec
Topside and Underwater services provider
SeaTec is the marine and offshore industry's leading IRM Topside and Underwater services provider for all vessels, floaters, rigs and platforms.
We are specialists in the provision of Rope Access, Lifting Equipment and Commercial diving contractors worldwide.
Through our global network, our customers have access to:
A pool of technical experts worldwide, offering through life flexibility and cost optimization of vessels, rigs, floating storage, platforms and equipment inspection, supplying and installing hull aperture blanks, maintenance and repairs.
Worldwide operational bases, ensuring SeaTec is always available when you need us.
Substantial experience in effective project management and execution of complex turnkey inspection, maintenance and repair projects.
SeaTec delivers its services in more than 300 locations globally, supporting more than 4,000 IRM attendances annually through its worldwide network of approved partners and operational hubs in UK, Europe, India, and SE Asia.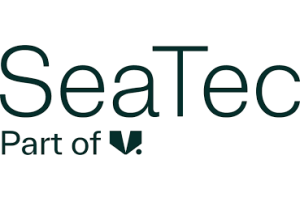 Website:
Visit SeaTec's website