Smith International Gulf Services, LLC (SIGS)
Survey and Inspection Services
Smith International Gulf Services, LLC (SIGS) is a joint venture between Oilfields Supply Centre Ltd. and Oilfields Supply Centre International Ltd. with its head office located at Building No. 12, Oilfields Supply Centre, Jebel Ali, Dubai, UAE.
We are a leading provider of Field Inspection Services, Lifting Equipment Services, Machine Shop Services and Fluid Sealing Services to the Middle East's upstream oil & gas industry. With industry's continuous focus on reducing capital and operating costs, SIGS offers a range of services and solutions that provide companies within the UAE and Middle East a cost effective way to produce or service their products.
Smith International Gulf Services is an ISO 9001 company and is approved and recognized by most third party agencies and Petroleum Operating Companies in the Middle East. In order to help achieve this SIGS has established and implemented a quality management system from Upper Management direction, which gives consideration to the enhancement of customer satisfaction through implementation of continual process improvement. To ensure the effectiveness of this quality program Smith International Gulf Services operates training programs throughout all its facilities to ensure that all employees are trained in our quality processes.
Smith International Gulf Services has been operating in the Middle East & African region for over 30 years providing quality Non Destructive Testing and Certification Services. Our stringent quality systems in conjunction with our extensive training programs provide the industry the very highest standards in personnel & equipment.
Smith International Gulf Services provides Field Inspection Services in Dubai, Abu Dhabi, Turkey, Saudi & Kuwait. However our highly sophisticated portable equipment can be transported to any location worldwide including onshore & offshore rigs as requested by our customers.
Smith International Gulf Services also has an established Health and Safety Management System with a mission to educate and influence employees to adopt sound Health and Safety Policies, Practices and Procedures that prevent and relieve human and economic losses arising from accidental causes and adverse Health and Safety issues exposure.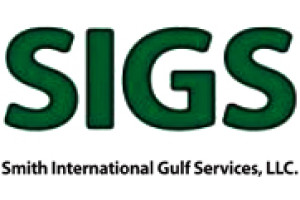 Website:
Visit Smith International Gulf Services, LLC (SIGS)'s website