SNC-Lavalin
Engineering, Construction, Infrastructure.
Founded in 1911, SNC-Lavalin is one of the leading engineering and construction groups in the world and a major player in the ownership of infrastructure. From offices in over 50 countries, SNC-Lavalin's employees are proud to build what matters. Our teams provide engineering, procurement construction, completions and commissioning services together with a range of sustaining capital services to clients in our four industry sectors, oil and gas, mining and metallurgy, infrastructure and power. SNC-Lavalin can also combine these services with its financing and operations and maintenance capabilities to provide complete end-to-end project solutions.
SNC-Lavalin maintains exceptionally high standards for health and safety, ethics and compliance and environmental protection, and is committed to delivering quality projects on budget and on schedule to the complete satisfaction of its clients.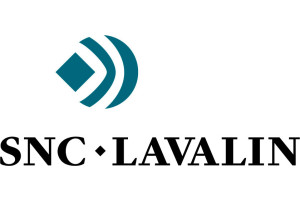 Website:
Visit SNC-Lavalin's website