Sparrows
A multi-dimensional global company.
The Sparrows group have long established a renowned reputation as the leading global provider of oilfield engineering services; specialising in offshore lifting, crane engineering and services, mechanical handling, pipe and cable lay-systems, fluid power engineering, equipment rentals and competence training.
Since forming in 1975, Sparrows have offered clients a crane and lifting management service which provides a performance-driven structure, aligning with client expectations in terms of safety, reliability and up-time.
Our comprehensive package of lifting, handling and fluid power engineering services delivers premier solutions to fulfil the demands of the oil and gas industry.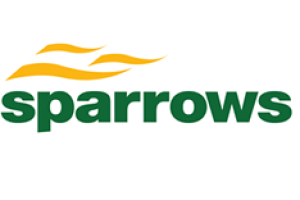 Website:
Visit Sparrows's website