Stanley Black & Decker
Tools and Storage.
Stanley Black & Decker is a world-leading provider of tools and storage, commercial electronic security and engineered fastening systems, with unique growth platforms and a track record of sustained profitable growth.
Since 1843, our goal has been simple: provide tools and solutions that make life easier.
Whether it's a hammer that punches above its weight while going easy on your elbows, a door that unlocks for you at a glance or a toolbox smart enough to find a missing socket anywhere in an airplane hangar, our products have a way of making a big impact on your daily life.
No matter where you live, what car you drive, what stores you shop at, or what building you work in, you can bet that we had a hand in making it work. And you can guarantee that we'll keep making it work.
Stanley Black & Decker is the undisputed worldwide leader in tools and storage. And since we know you count on us to deliver the best, we push ourselves every day to deliver the toughest, strongest, most innovative hand tools, power tools and storage solutions on the market. Not only do we help you construct the worlds homes and buildings, we support industries such as military, government, mining, transit, agriculture, energy, aviation, and more. Our Tools & Storage team creates the tools that build the world.
Try us and you'll see why we call ourselves the best.
Providing dropped object prevention solutions under the following brands:
DEWALT® LANYARD READY™
PROTO®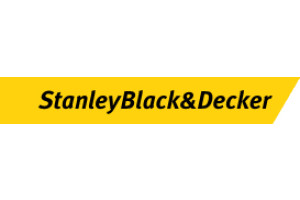 Website:
Visit Stanley Black & Decker's website