Tasman Rope Access
Specialist Rope Access Services
Based in Perth, Western Australia, Tasman Rope Access is an Australian owned and operated company that specialises in complete rope access maintenance, installation and inspection services, for new projects, upgrades to existing sites and the ongoing service and maintenance support required to satisfy the needs of our clients.
At Tasman Rope Access we take pride in delivering completed projects on time, within the budget and to specification, whilst still maintaining our primary goal of zero incidents to personnel, the environment and property.
Our people are trained and aligned to the safety expectations of our clients and our systems and processes are established to meet, and where possible, exceed all of the reporting requirements of Australia's largest mining, oil and gas companies.
We have highly skilled and experienced people, new equipment, the quality assurance, health, safety and environmental policies in place that are required to deliver industry leading rope access services for the mining, oil and gas sectors.
Our experienced rope access technicians are able to set up, move and remove rigging points, efficiently and above all safely, without the use of scaffolding thus eliminating the risk of dropped objects and resulting in significant time and cost savings.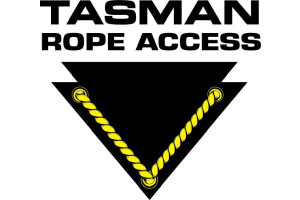 Website:
Visit Tasman Rope Access's website