Tiga Sekawan Enjiniring
TSE Groups
Tiga Sekawan Enjiniring was established since 2006 as an Independent Inspection & Engineering Company.
We provide Inspection and Engineering Services for Equipment, Offshore/Onshore Structure, Piping - Pressure Vessel - Storage Tanks Facility, Petrochemical Industry, and Related Industry.
We also perform service on Consultancy (HAZOP/HAZID, SIL, QRA, Technical Due Diligence, RLA), QA/QC, Project Management, Third Party Inspection, Risk-Based Inspection (RBI), NDT, API Inspection, and UAV (drone) inspection.
Supported by our highly experienced Inspector & Engineer in various disciplines, our commitment relies on professionalism and integrity oriented trustworthy and dedicated to a high-quality result company service for customers' benefit in Fabrication, Installation, Repair, and Maintenance.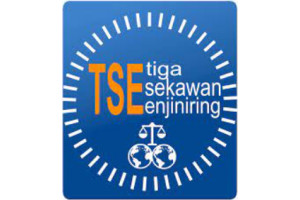 Website:
Visit Tiga Sekawan Enjiniring's website