Transocean
International Offshore Drilling Company.
We are a leading international provider of offshore contract drilling services for energy companies, owning and operating among the world's most versatile fleets with a particular focus on deepwater and harsh-environment drilling. Our fleet of 79 mobile offshore drilling units includes the world's largest fleet of high-specification rigs consisting of ultra-deepwater, deepwater and premium jackup rigs. In addition, we have seven ultra-deepwater drillships and five high-specification jackups under construction.
Transocean helps customers find and develop oil and natural gas reserves. Building on more than 50 years of experience with the highest specification rigs, our employees are focused on safety and premier offshore drilling performance.
The company's ordinary shares are traded on the New York Stock Exchange under the symbol "RIG" and on the SIX Swiss Exchange under the symbol "RIGN."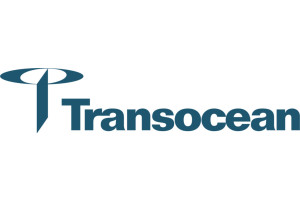 Website:
Visit Transocean's website