Triangle Oilfield Services Free Zone
Integrity, Diversity, Innovation
Triangle Oilfield Services Free Zone is a company that provides a variety of inspection services for the oil and gas industry in Egypt. Their services are aimed at ensuring that all equipment used in the oilfield operations are functioning properly and are in compliance with industry standards.
Their inspection services cover various components such as Tubing, Sucker Rods, Bottom Hole Assembly (BHA), Magnetic Particle Inspection (MPI), and Rigs. These inspections are critical to ensure that the equipment is safe and reliable, and will not cause any unexpected downtime.
TOFS is also experienced in the construction of threaded flow-lines, which are essential components of the oil and gas production process. Their expertise in this area ensures that flow-lines are built to the highest standards, and that they will operate safely and effectively over a long period of time.
The company also provides lifting plan and inspection services to prevent dropped objects. These services are crucial for ensuring the safety of personnel working on oil and gas sites, and for preventing equipment damage. The prevention of dropped objects is a major concern in the industry, and TOFS's expertise in this area helps to mitigate this risk.
TOFS offers high-quality flush services such as tank cleaning, testing, and pressure testing. These services are critical to maintaining the integrity of tanks and ensuring that they are functioning properly.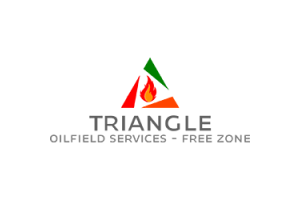 Website:
Visit Triangle Oilfield Services Free Zone's website