Yeskertkysh Kyzmet Kazakhstan LLP (YKK LLP)
Specialized Training and Services
Yeskertkysh Kyzmet Kazakhstan LLP (YKK LLP) registered in the Republic of Kazakhstan, commenced its activity in 1999 predominantly as a training company. Today, our company is the leading supplier of specialized training and services for safety on offshore and onshore industrial facilities of the oil and gas industry of Kazakhstan.
YKK LLP has three training centres in Wester Kazakhstan located in Atyrau, Aktau and Bautino. All three centres are approved by OPITO.
Our Company qualified for equipment servicing and maintenance and has the service centres in Atyrau, Aktau, Bautino, and Kashagan oil field accredited by DPI Secur, MSA, 3M (Scott, Sala, Protecta), Petzl, Senco, Honeywell, Britannia, Bauer, ABS and others.
YKK LLP is an ISO 9001:2015, ISO 45001:2018 and ISO 14001:2015 approved company.
Our Company provides the First Aid, Emergency Response, Health and Safety, firefighting, Water Survival and STCW training; provides services on maintenance of the equipment (firefighting equipment, fire extinguishers, fire and gas detectors, life jackets, breathing apparatus and fall arrest). We also provide emergency rescue services (confined space entry and rescue, rescue operations at height and other rescue operations in emergency's). You can also visit our website www.ykk.kz for more information.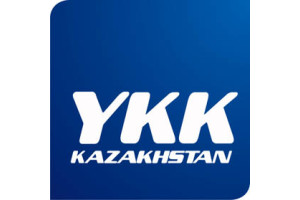 Website:
Visit Yeskertkysh Kyzmet Kazakhstan LLP (YKK LLP) 's website