ZENER MARITIME SOLUTIONS (SINGAPORE) PTE. LTD.
Asset Integrity Services
We at Zener, leaders in the field of AIS – Asset Integrity Services. We are a team of experienced and dedicated naval architects, design engineers, electrical engineers and technicians. Professionals who make it their responsibility to assist owners and clients in every way till their requirements are fulfilled. We possess the experience, skill, and the capability to execute every project.
With our unparalleled global reach, we can assist you at most major ports worldwide with our in-house teams at 6 strategic locations (Mumbai, Singapore, Rotterdam, Ningbo, Houston, Fujairah)
We at Zener also provide consultancy for Future Proof Ships/Offshore
Engineering Solutions
Naval Architectural Solutions (Incl. Basic & Detail Design)
EEDI, EEXI, & CII valuation of assets with EET design & improvement solutions
Feasibility Studies for Design Conversions and Upgrades
CFD and FEA Analysis
Engineering for Retrofits and Repairs
Life Extension Projects, Damage Reconstruction & Planned Maintenance
3D Laser Scanning
Turnkey Project Management Solutions
Surveys, Audits & Technical Support Services
Dropped Object Survey (DROPS)
Ultrasonic Thickness Measurement (UTM)
Non-Destructive Testing (UT Flaw/PAUT/MPI/LPT)
Vibration Analysis & Infrared Thermography
Line Scanning of Pipelines
Hatch Cover Weather Tightness Check
Noise Measurement Survey
Coating Assessment Survey
Hull Roughness Survey
Measurement Inspections
Rope Access Solutions
Comprehensive Vessel Inspection Programme (CVIP)
Drone Based Inspections
Remote Inspection with Smart Glasses
Inventory of Hazardous Materials (IHM)
Damage Assessment
Pre-Purchase Inspection
Technical Inspection
Ship Recycling Supervision
Drydock Superintendent Supervision
Repair Supervision
Product Representation / Resellers
Sonihull
Real wear
Honeywell Marine
Our core strength remains, to provide Statutory and Class approved inspections Approved by major classification societies like Lloyd's Register, American Bureau of Shipping, Germanischer Lloyd, Det Norske Veritas, Indian Register of Shipping, Nippon Kaiji Kyokai, RINA etc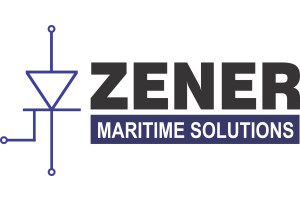 Website:
Visit ZENER MARITIME SOLUTIONS (SINGAPORE) PTE. LTD.'s website