PLUS SAFE
Rope Access, Safety Training
PLUS SAFE is a Senegal-registered company, active throughout West Africa from Mauritania to Bénin, Mali to Côte d'Ivoire.
PLUS SAFE has initially developed as an offshoot of French-based ADS rope access company. Since its formal incorporation in 2015, it is the sole provider of rope access services at international standards in Senegal, currently manned by over 20 rope technicians and inspectors.
We provide typical Inspections, Repairs and Maintenance (IRM) operations to such sectors as Cement plants, Oil &Gas (onshore and offshore), factories and industrial plants, telecom/energy operators…
Additionally, we provide welding & installation works, NDT inspections, DROPS inspections, Lifting Equipment Inspection (LEI) including Load tests services.
PLUS SAFE is also a recognized Professional Training Center for all Work at height activities, including Scaffolding erection, dismantling and verification, Pylon & Rooftop Works, Rope Access, Lifting Operations…
PLUS SAFE is finally an official distributor of PPEs and safety solutions for Petzl, Beal, Harken, Dropsafe, Securline.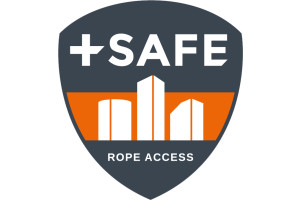 Website:
Visit PLUS SAFE's website