DROPS Calculator Excel version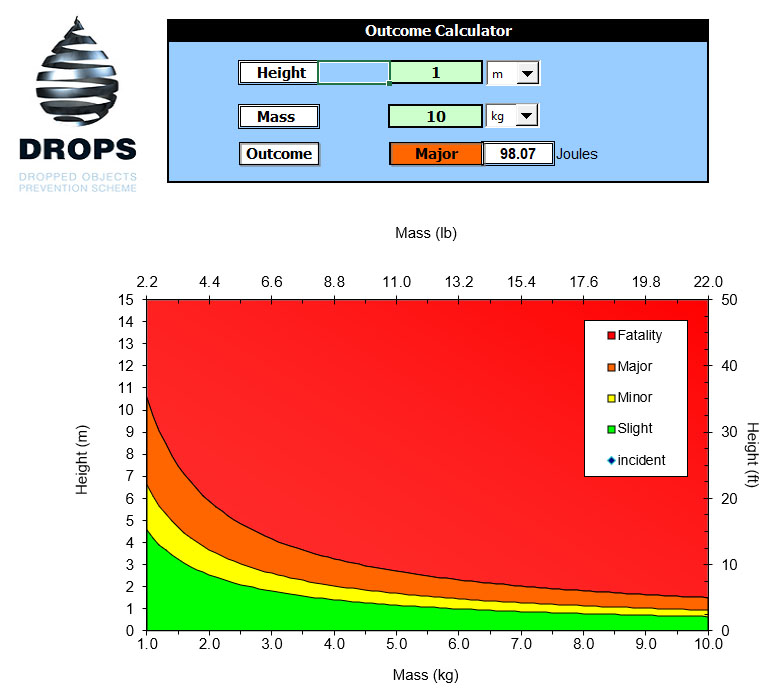 MS Excel based calculator for determining potential consequence of a dropped object. This tool is best employed to inform risk assessments, but may also be used to classify potential outcome post incident.
The DROPS Calculator provides a common benchmark in the classification of the potential consequences of a dropped object. One of a number of similar tools, the DROPS Calculator is endorsed by the DROPS Workgroup. While other 'calculators' exist, they all follow the same principle – plotting the mass of a dropped object against the distance it falls to determine its possible consequences.
With special thanks to all those who have assisted with its development over the years.
File Type

Zipped Excel File

File Size

134 KB

Date

22 Jun 2021