RSRUK Management and Prevention of Dropped Objects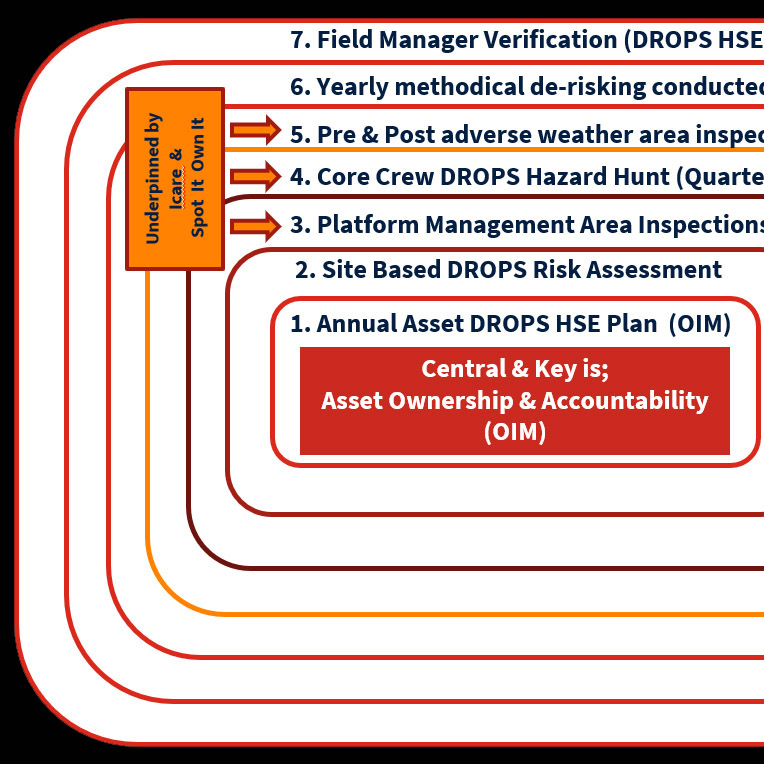 DROPS Forum September 2022
Chris McCrindle Repsol Sinopec UK
Chris summarised the changing picture of dropped objects, as assets age corrosion is playing a part in the increase of static dropped objects. A multi-layered strategic approach ensures ownership, accountability and systematic planned and unplanned inspections of all structures.
Annual 'de-risking' of items is undertaken by area, managed through a bespoke RSRUK Drops database with several intuitive functions which were ably demonstrated by Scott McShane.
Chris echoed the emphasis on learning from dynamic incidents in particular the need for lift plans to be clear, easily understood on site, containing information specific to the lift, defined roles and responsibilities, and where deviation occurs and the plan cannot be complied with, MoC must take primacy.
File Type

pdf

File Size

1.5 MB

Date

10 Oct 2022